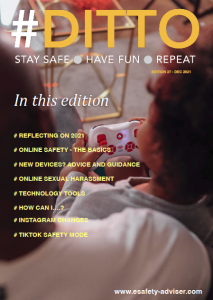 We all know how important the Internet is to children; they use it to learn, play and socialise.  It offers amazing opportunities for children to discover new things but it can also be the place where children could face bullying, contact from strangers or see inappropriate content.
Anti-Bullying Week 2021
10 Ways You Can Share Kindness Online
Safer Internet Day 2021
St John's support Safer Internet Day during February when pupils look at the different areas to do with Internet Safety.  Please find below some helpful factsheets regarding Safer Internet Use:

SID 2021 What do I need to know about Safer Internet Day
SID 2021 Family Online Safety Plan
SID 2021 What to trust online (A Parents and Carers Guide)
What parents need to know about TikTok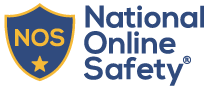 Visit the National Online Safety website which provides adults with the information they need to hold an informed conversation about online safety with their children. Their latest information sheet is about TikTok which is a video-sharing social media app.
What Are Social Media Age Restrictions?
In real life or online, age restrictions are about keeping children safe until they are old enough to engage with an activity with complete awareness of what they are letting themselves in for.
Twitter, Facebook, Snapchat, Instagram, Reddit, Tumblr, Google+, Pinterest and Yellow have a minimum age requirement of 13.
YouTube and Flickr are 18, although children aged 13 can sign up to YouTube with parental permission.
You have to be 16 to sign to WhatsApp.
Click on each icon to access a quick checklist.
How do you help your child stay safe online?
Just like in real life, as professionals and parents/carers, our duty is to keep our children safe and the following ideas may be useful to you to teach, guide and support their online journey.
You can download a simple checklist that may help you start to protect your children online.
Or UK Safer Internet Centre on how to set up filters on your home internet to help prevent age inappropriate content being accessed on devices in your home.



As a well-informed parent/carer, you can then show your child how to:
set privacy settings
report people and inappropriate conversations via "help" or "report" tab
block or ignore people on social networking sites and online games
set boundaries about which sites they can use and for how long.
How do you talk to your child about staying safe online?
Having an open discussion with your child about the possible dangers of new technologies could be useful. Childnet has compiled a list of questions which you can find here. Or, if you prefer, you can use the NSPCC parent resources.
Childnet has also produced a guide which we sent home last academic year and also a leaflet about Online Gaming.


Parent Info
Welcome to Parent Info. Here you will find a collection of articles, tips, expert advice and resources designed to help parents keep up with what their children are doing on-line.
Parent Info is a new and free service for schools aimed to provide expert information to help children and young people stay safe online.

DITTO Magazine
DITTO is a free online safety magazine for schools and parents. The magazine goes out to thousands of the schools in the UK to inform children and their parents about E safety. It also recently added an edition of DITTO Junior: articles written by children and young people – online safety in their own words.